This Product Is a 2-Hour Audio Seminar,
which you can download immediately upon purchasing.

Personal recommendation from Dan O'Day:
Dave Foxx continually learns (sometimes invents) and shares the subtle intricacies of great radio production and station imaging. As usual, in this exclusive session Foxx doesn't hold anything back.
The complexity & power of creating simple messages

How to get listeners to join you in delivering your message

How to harness the Power of Chemical Clarification

How to make your job Supremely Simple

How to discover, identify and clarify your essence

How to

make your production really shine while doing half the

work

Lots of audio examples

— analyzing

how they were created

with the use of simplification & clarification



Dave Foxx
(IMPORTANT NOTE:
The audio on your mp3 recording will be
perfect quality. The audio on this video is from a tiny
camcorder.
)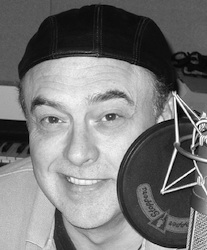 Dave Foxx is Creative Services Director of Z100/New York. ("I get up in the morning, walk into padded room filled with toys, and every two weeks they give me money.") He has won dozens of production awards, produced a platinum record, and is "the voice guy" for dozens of radio stations from Bakersfield a New York to Tokyo and Paris.
IMMEDIATE DOWNLOAD!
Immediate delivery! When you submit your order, you'll be able to download this valuable audio seminar immediately.